finally new t-shirts
for t-shirt ordering please writte to satan@little-swastika.com. shipping worldwide . and here the shipping prices.
germany
1 shirt = 2 €, 2-3 shirt = 3 €, 4-6 shirts 4,50 €
worldwide
1 shirt = 4 €, 2-4 shirt = 7,50 €
(for ordering more the shiping cost get more expensive, specialy for worldwide shipping, so in that case just writte and we figure out how much the shipping is)
all shirts with back and front print and usually in sizes M and L.
high quality shirts includet some stickers
—————————————————————-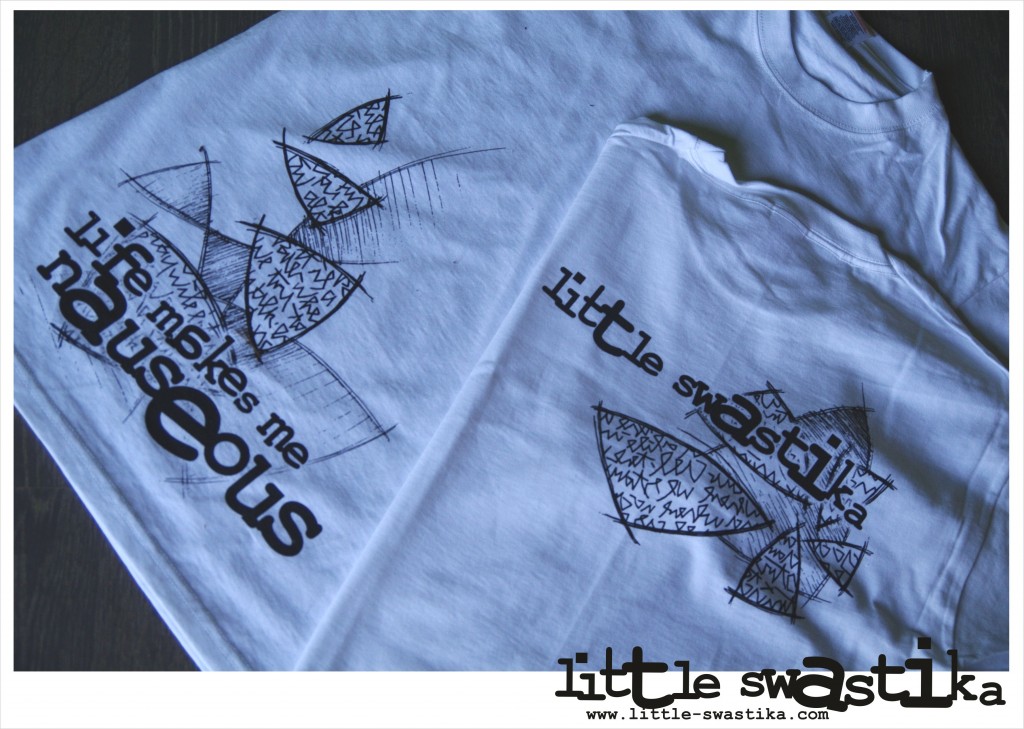 NAUSEOUS white
in sizes M and L.     20€
—————————————————————-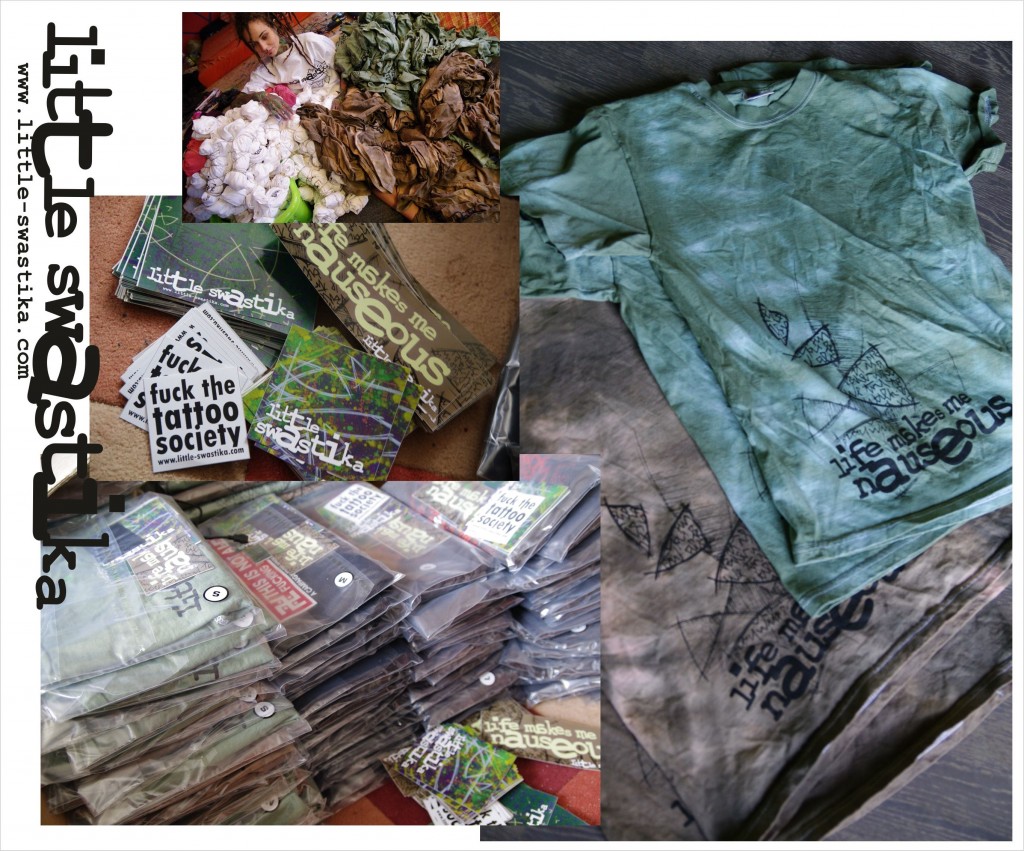 NAUSEOUS batik – green – brown
in sizes S and M.     25€
all t-shirt in that colours are original labeled with size M and L but from the salts and colouring they was shrinking one size.
the nauseous shirt is hand tight up and batik dyeing by my wife in brown and green, so every shirt is kind of unique.
—————————————————————-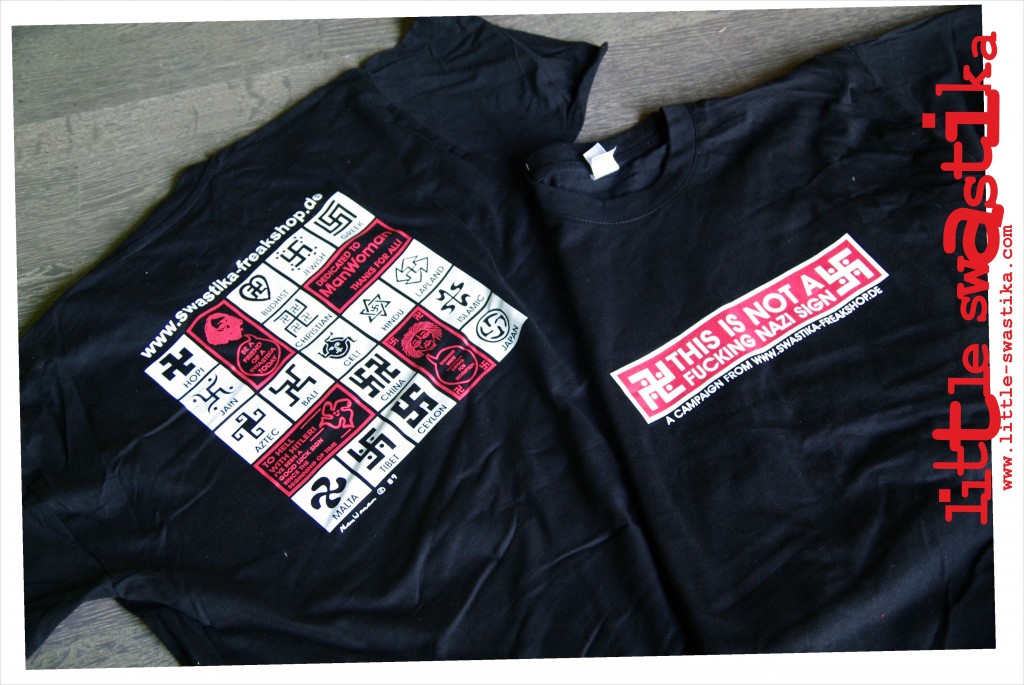 NOT A NAZI
in sizes M and L.     20€
the original i made 2006 dedicated to manwomen and with a changed version of a design by him done in 1986. we still have some left and problably will do some new once soon.
—————————————————————-
for order please to satan@little-swastika.com
all t-shirt orders get done by my wife so please writte in english as she speaks no german.
all shipping prices you find on top. when you order please writte in what you want in what size and in wich country it needs to get shipped.
for all our customers you can get the t-shirts easy in my gallery and 5 euro cheaper than when you order.
to get informed when new shirts or stuff happens sign in the newsletter on the bottom